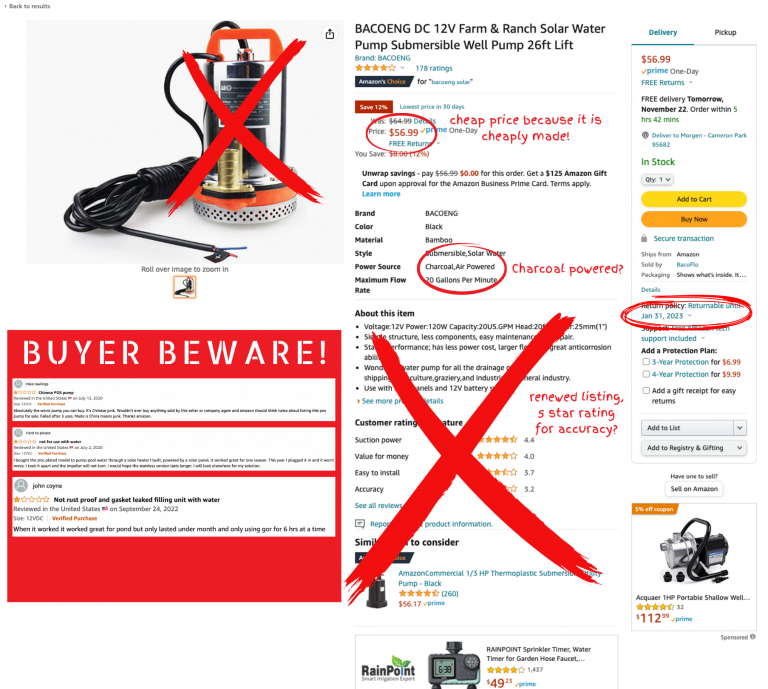 Sadly, the last few years have led to a proliferation of Chinese shell companies on US made platforms like Amazon and Ebay, hiding behind made-up, "fly by night" brands that are selling low quality products, claiming warranty and support and then disappearing when reviews get bad.
Amazon Listing Photos
Customer Photos
Arm you with the facts to avoid fraud, false claims and faulty solar pumps in the online marketplace (11 pages)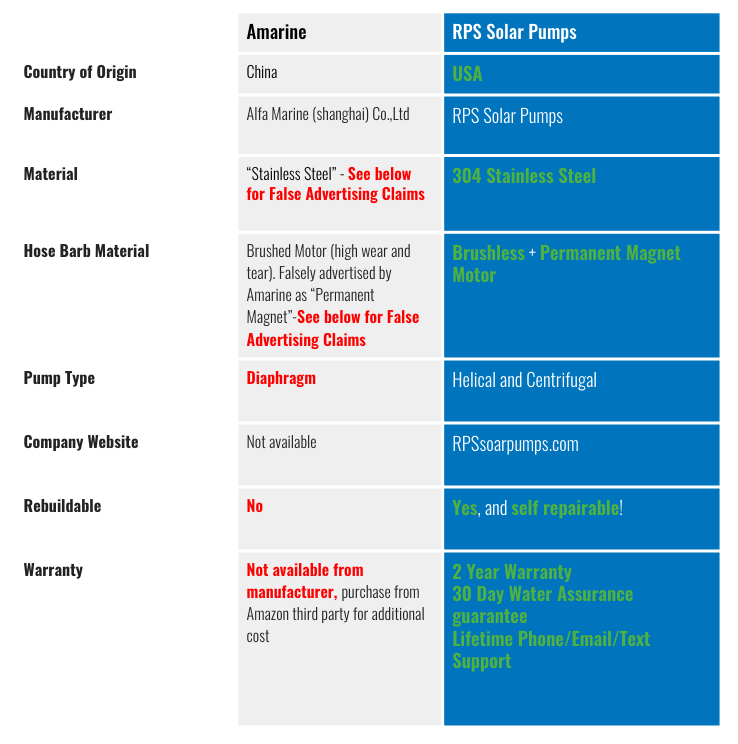 How Solar Pumps on Amazon Try to Trick the Consumer
Why are there so many solar water pumps on Amazon- and why are they so cheap? The easy answer is that Amazon relies on direct sales from foreign factories to fill up the online marketplace with cheap, tempting goods. And for $80 we could understand why anyone would open their wallet and say "what the hell, it can't be that bad". Or can it?
But we wanted to be fair to these companies, I mean they have 5 star reviews so someone in US must like what they're buying. Unless those 5 star reviews are suspiciously written like someone who was PAID to write the review, or the 5 star reviews say they didn't actually like the product, yet it's still highly rated. Many of these companies don't have any reviews even on their own websites, or accessible websites/contact information outside of posting on Amazon. We've figured out that these brands have a system to avoid alerting consumers to the scam…
Post Cheap Water Pump on Amazon –> Pay For 4 or 5 Star Fake Reviews –> Keep Product Listing Up Until the Average Star Rating Drops Below About a 3 –> Repost Product Under Slightly Different Name or Brand –> Repeat
RPS is a solar pump company based in the US, with US employees and US support staff. We've become confused as to why all these imposter pumps are cropping up in US markets and wreaking havoc on consumers. So we decided to dig into the dark underbelly of solar pump amazon – hang on because you may not get your money back.
AMAZON CUSTOMER REVIEWS

DC HOUSE SOLAR WELL PUMP REVIEW FROM VERIFIED PURCHASE 1 out of 5 stars
So basically it broke down in 2 months. I have contacted customer service through the website, multiple emails they have listed, the little mail bubble that takes you to an assistant and nothing and through their own contact button on the site, it's been 3 weeks and not a single message back after over 15 messages sen through there website. Basically customer service is a joke. It started smoking and it's clearly electrical burning smell. And I want to be clear, this pump runs twice a week for 5 minutes each and it's still burning up that fast. Do yourself a really big favor, don't buy anything from this company don't buy their products, don't buy anything with their brand on it. You can thank me for saving you the time, aggravation and frustration and the $65 you are going to be out.

SHYLIYU SOLAR WELL PUMP REVIEW FROM VERIFIED PURCHASE 1 out of 5 stars
Was super excited about the price and the reviews I had seen regarding this product. It arrived 2 days earlier than expected and that was awesome. We installed the pump and was thrilled at first by how well it was working. Only to have it stop working 45 minutes later and now won't work at all. I contacted their customer service department via email since phone hours are Monday thru Friday only. We will see how they resolve this. UPDATE: Was able to contact customer service and they were extremely unhelpful. Would not waste your money or time on this product.

ECO-WORTHY SOLAR WELL PUMP REVIEW FROM VERIFIED PURCHASE 1 out of 5 stars
For all those of you who had a pump failure within the first 12 months, this is why. Having had the pump failure in about 5-7 months, I finally pulled it apart, the design and assembly is inferior, the unit is poorly sealed allowing water to enter the motor's armature section which leads to deterioration and breakdown of the brushes and wiring connections. I'm presuming all the Eco-Worthy units are built the same, the only difference being the outer casings, lesson learned, onto a different supplier lesson learned.
BUYER BEWARE Warranty Tricks!
Solar pump warranty information is missing from many listings. This is a red flag and is most likely the reason that there are so many reviews saying that the pump broke and the company never responded.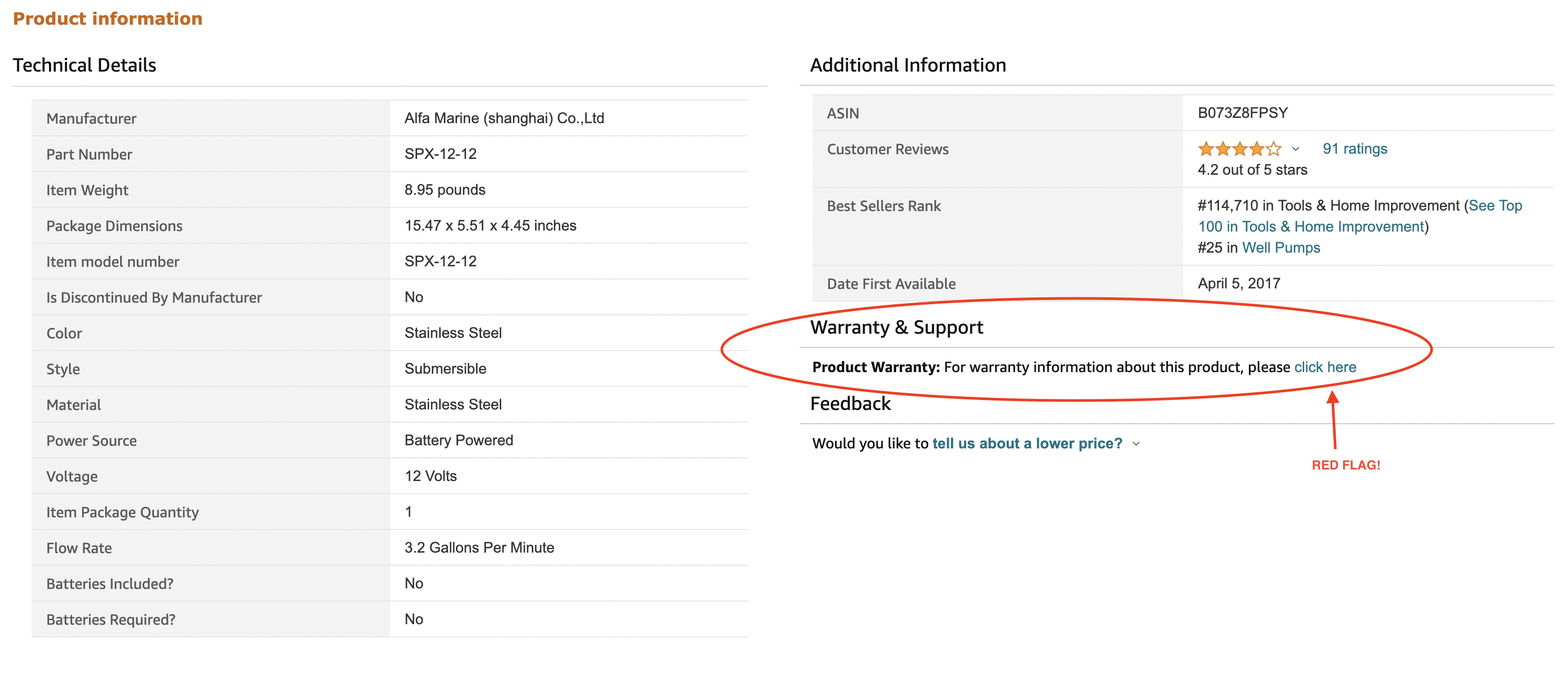 100% Water Assurance Guarantee gives you the peace of mind that your investment in a great product will get you reliable water.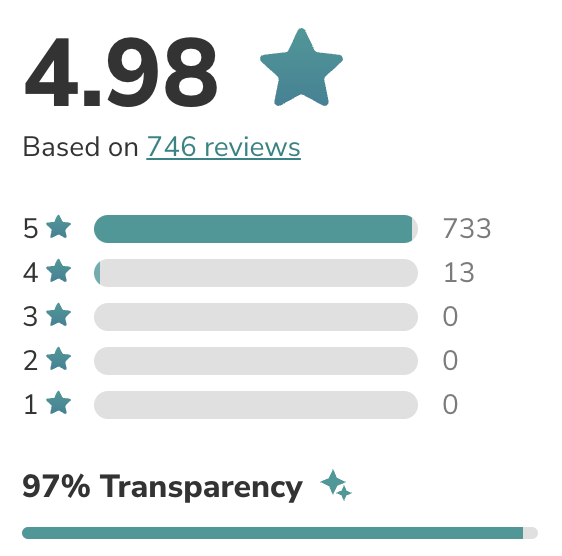 The world's first DIY Success Company™, every RPS customer gets a special non-commissioned team to help design a solar pump system, ship it to your doorstep, then back up your DIY skills with USA engineers to make sure you succeed in getting water! 100% of the time!
Start by sizing a livestock solar pump to your well and water needs..
Our team helps thousands of ranchers every year find the right size solar pump system, and then how to prepare for your install. We love talking livestock and water. Click here, or if you prefer to call us directly, 888-637-4493 and ask for a Free Ranch Water Survey.
rps kits include…
RPS Controllers
Multiple Sensor Inputs
Tank & Well Low sensors
Variable Frequency Control
Cycling Protection Timer
Exterior Shut-off Switch
RPS Solar Panels
UL1703 Certified
Per Intertek ETL
Nationally Recognized to Hail, Wind Requirements
IEC 612512 / IEC 61646
*Comply fully with NRCS
2 Year Comprehensive Warranty
30 Day Money-Back Guarantee
Engineering Phone/Text Support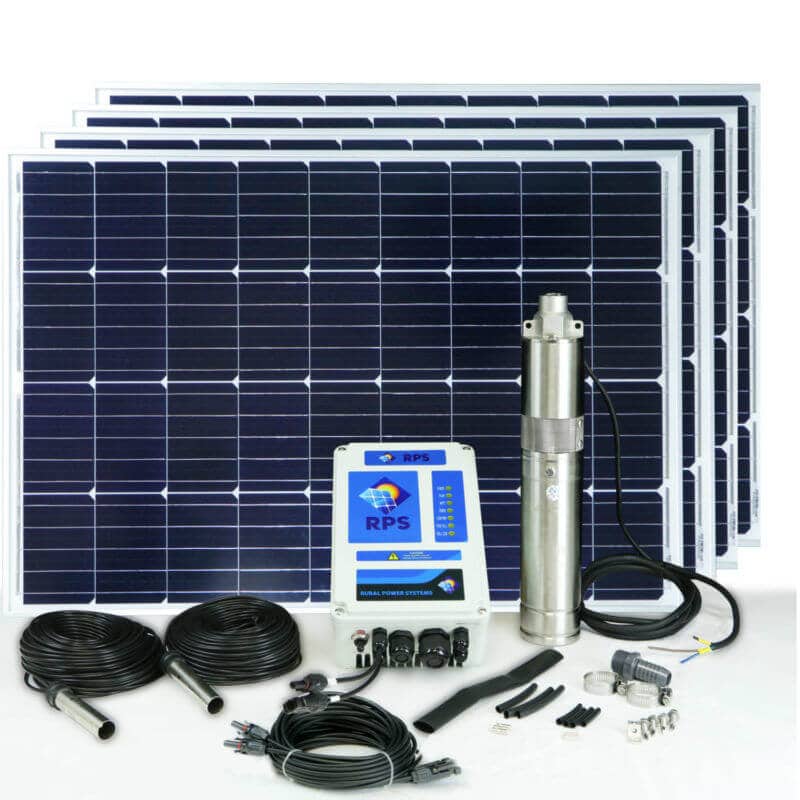 Includes the BEST step-by-step installation manual you're ever used. Seriously. You'll want to frame it. 22+ pages of full color to arm you with knowledge and give you a reference on the basic wiring, plumbing and mounting required.
RPS Motors
Slow Start/Stop
Brushless Motor Tech.
Permanent Magnet Efficiency
Rated for Continuous Operation
RPS Pump Ends
Serviceable in the Field
Helical & Centrifugal Technology
Lifetime Rotor Warranty
Stainless Steel Body
Plumbing connectors
Controller mounting hardware
Low-water & tank shut-off sensors
Waterproof splice/heatshrink kit
OUR PLEDGES TO YOU
Be a company our Grandfathers would have trusted. The trend of 'outsourcing' customer support after the sale is a trend we wholeheartedly oppose. We are an American, family run company and our USA engineers support you before and after the sale.
No sales pressure. Ever. Nobody in the company is paid on commission. We think this is important. Their role is to make sure they find the right pump for you and your well. If we don't have a livestock solar pump that will suit your needs, we will help you find a solution elsewhere. Our job is to help get you water.
Reliable Water. All manufactured products have occasional issues and we can't claim to be perfect. However, we are proud of a near perfect track record in getting our customers water. This starts with selling a pump sized for your usage with our Water Assurance Plan and promptly addressing warranty issues to get you up and pumping again quickly.
Give you the power! When you control your ability to pump water out of the ground, whether that is in the field or at home, it makes you more resilient and independent. We are here to help educate you about solar water pumping for livestock and our systems over the phone, with our manual, and our great videos online, so you can install yourself. Take control of your water supply today.
Fight for the American farmer & rancher. RPS is a David & Goliath story of a small American company fighting against a big European pump corporation that cares more about profits than the longevity of their pumps and the sky-high price for ranchers. Thanks to all our customers for the support of small business vs. foreign corporations trying to profit off some of the hardest working people in our great nation.
The RPS Team