Sadly, the last few years have led to a proliferation of Chinese shell companies on US made platforms like Amazon and Ebay, hiding behind made-up, "fly by night" brands that are selling low quality products, claiming warranty and support and then disappearing when reviews get bad.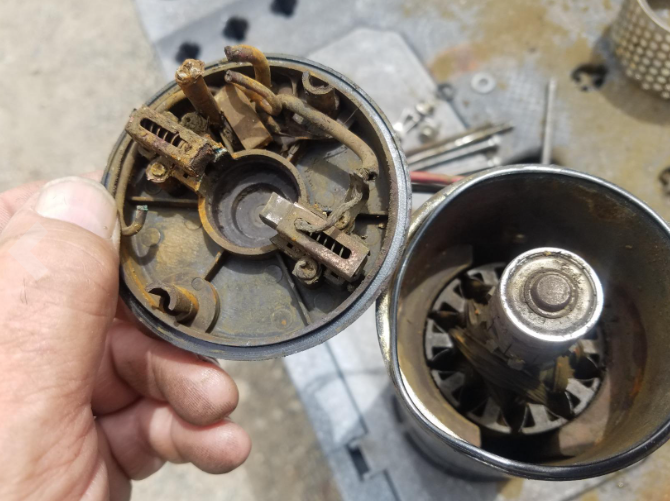 Amazon Pictures
Customer Photos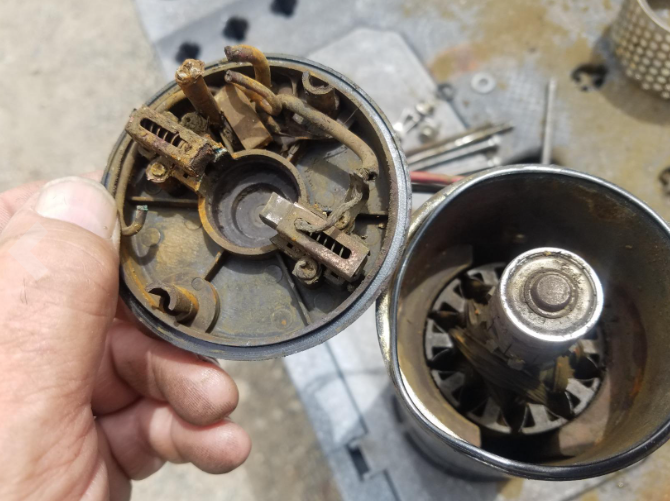 Arm you with the facts to avoid fraud, false claims and faulty solar pumps in the online marketplace (11 pages)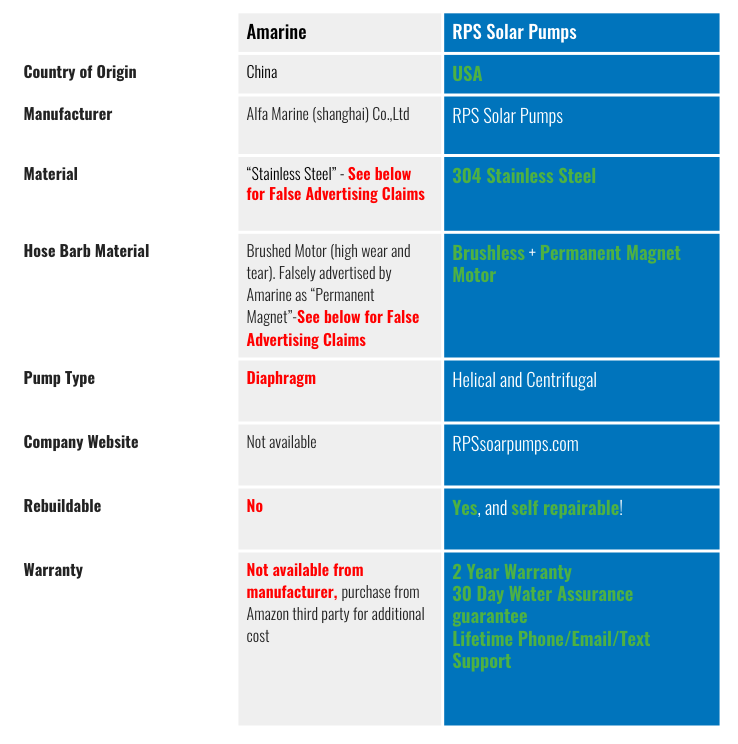 How Solar Pumps on Amazon Try to Trick the Consumer
Why are there so many solar water pumps on Amazon- and why are they so cheap? The easy answer is that Amazon relies on direct sales from foreign factories to fill up the online marketplace with cheap, tempting goods. And for $80 we could understand why anyone would open their wallet and say "what the hell, it can't be that bad". Or can it?
But we wanted to be fair to these companies, I mean they have 5 star reviews so someone in US must like what they're buying. Unless those 5 star reviews are suspiciously written like someone who was PAID to write the review, or the 5 star reviews say they didn't actually like the product, yet it's still highly rated. Many of these companies don't have any reviews even on their own websites, or accessible websites/contact information outside of posting on Amazon. We've figured out that these brands have a system to avoid alerting consumers to the scam… 
Post Cheap Water Pump on Amazon –> Pay For 4 or 5 Star Fake Reviews –> Keep Product Listing Up Until the Average Star Rating Drops Below About a 3 –> Repost Product Under Slightly Different Name or Brand –> Repeat
RPS is a solar pump company based in the US, with US employees and US support staff. We've become confused as to why all these imposter pumps are cropping up in US markets and wreaking havoc on consumers. So we decided to dig into the dark underbelly of solar pump amazon – hang on because you may not get your money back. 
We've broken down what's REALLY behind the TOP Amazon Solar Pump "Companies" and their pumps! You might be surprised!
AMAZON CUSTOMER REVIEWS
DC HOUSE SOLAR WELL PUMP REVIEW FROM VERIFIED PURCHASE 1 out of 5 stars
So basically it broke down in 2 months. I have contacted customer service through the website, multiple emails they have listed, the little mail bubble that takes you to an assistant and nothing and through their own contact button on the site, it's been 3 weeks and not a single message back after over 15 messages sen through there website. Basically customer service is a joke. It started smoking and it's clearly electrical burning smell. And I want to be clear, this pump runs twice a week for 5 minutes each and it's still burning up that fast. Do yourself a really big favor, don't buy anything from this company don't buy their products, don't buy anything with their brand on it. You can thank me for saving you the time, aggravation and frustration and the $65 you are going to be out.
SHYLIYU SOLAR WELL PUMP REVIEW FROM VERIFIED PURCHASE 1 out of 5 stars
Was super excited about the price and the reviews I had seen regarding this product. It arrived 2 days earlier than expected and that was awesome. We installed the pump and was thrilled at first by how well it was working. Only to have it stop working 45 minutes later and now won't work at all. I contacted their customer service department via email since phone hours are Monday thru Friday only. We will see how they resolve this. UPDATE: Was able to contact customer service and they were extremely unhelpful. Would not waste your money or time on this product.
ECO-WORTHY SOLAR WELL PUMP REVIEW FROM VERIFIED PURCHASE 1 out of 5 stars
For all those of you who had a pump failure within the first 12 months, this is why. Having had the pump failure in about 5-7 months, I finally pulled it apart, the design and assembly is inferior, the unit is poorly sealed allowing water to enter the motor's armature section which leads to deterioration and breakdown of the brushes and wiring connections. I'm presuming all the Eco-Worthy units are built the same, the only difference being the outer casings, lesson learned, onto a different supplier lesson learned.
BUYER BEWARE Warranty Tricks!
Solar pump warranty information is missing from many listings. This is a red flag and is most likely the reason that there are so many reviews saying that the pump broke and the company never responded.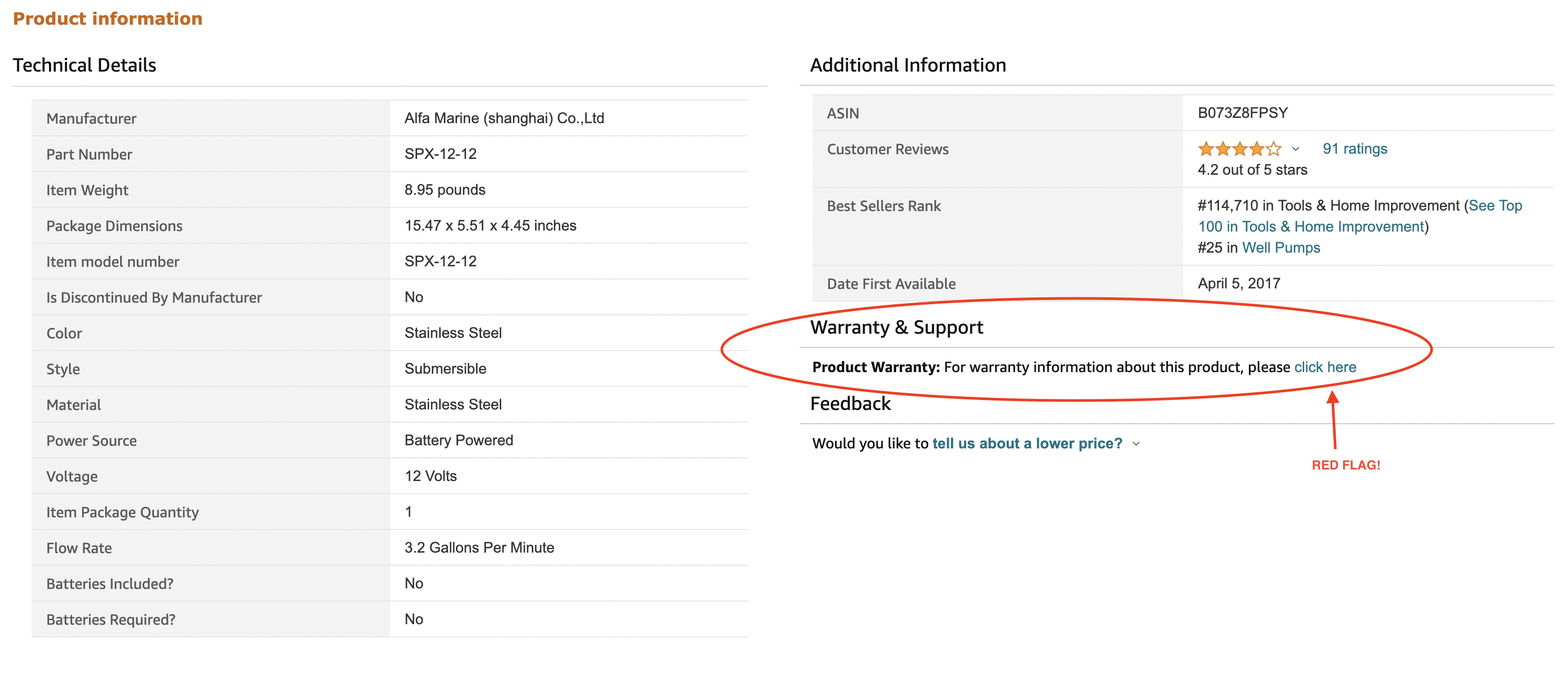 Arm you with the facts to avoid fraud, false claims and faulty solar pumps in the online marketplace (11 pages)