Chuck Anderson of Anderson Farms hosts a Solar Pump Farm Tour for NRCS Engineers and Tennessee Master Beef Program.
He installed an RPS 400 and TPP all by himself to fill stock tanks anywhere on the property. The entire project was funded through Tennessee NRCS!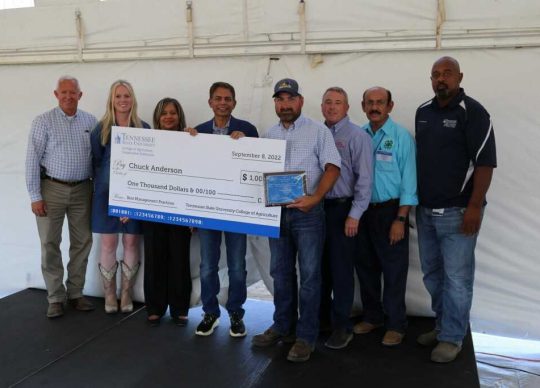 Customer Photo Contest
Congratulations to Chuck Anderson in Tennessee! Tennessee State University awarded him a $1,000 grand prize and Chuck became the 2022 Tennessee Small Farmer of the Year for Best Management Practices. Chuck has installed two RPS solar pumps on his farm, Anderson Angus Farms, which has helped him transform his entire cattle and breeding operation. Read the local News Story about how Chuck continues to win local acclaim for his RPS solar pump set up!
NRCS EQUIP Funded Solar Pump for 500 foot Well in North Carolina