Converting an AC Well Pump to Solar Well Pump+ Backup Power with Watersecure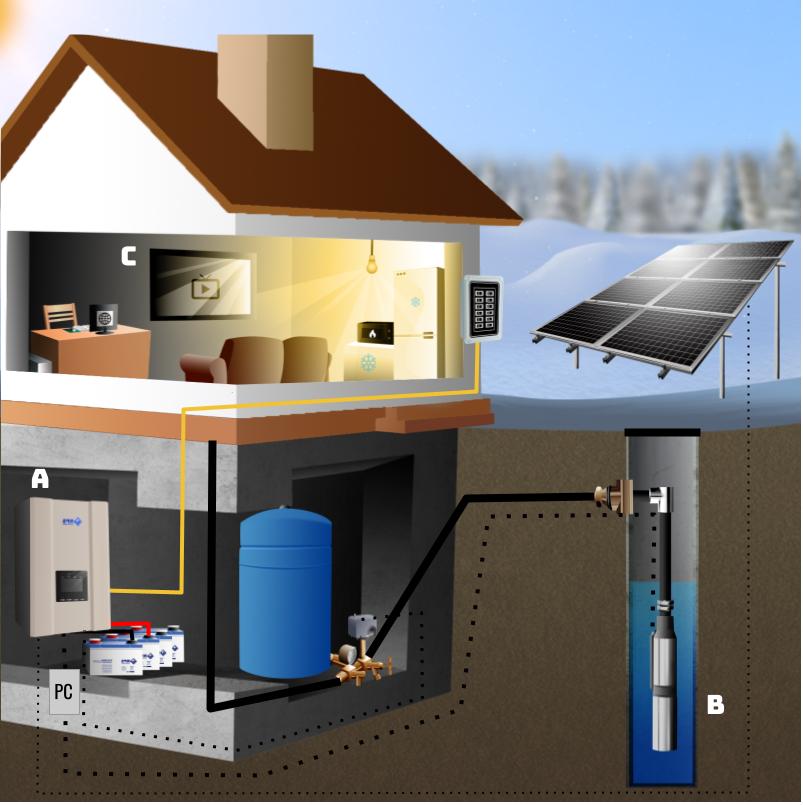 Do you have an existing AC submersible or shallow well pump (B)? When the grid goes down that means you only have the water stored in your pressure tank to rely on for days or weeks. With the solar charged WaterSecure™ system (A) you get the power needed  to run your pump in an outage. WaterSecure is designed for the special needs of 220V pumps, but it can also run other small electrical loads (C) For maximum versatility, the WaterSecure™ system can also optionally take 220V input power from the grid or a generator, to charge the batteries when there is not enough solar available. RPS engineered three sizes of Watersecure, the WS-3K, WS-6K and WS-12K, that deliver up to 3,000, 6,000 or 12,000  watts of pure sine power. Sizing depends on the HP of your pump and power requirements for other appliances.

Plus, the Watersecure produces 110V or 220V power for household appliances like internet routers, coffee makers, lights, TV's, home health equipment, fans, fridges(6K or 12K only), freezers(6k or 12K only), laundry machines(6k or 12k only) and AC units(6k or 12k only). Yes! It's finally possible!