Rancher Turns to Solar Pumps for Cleaner Water, Improved Nutrition; Funded Through NRCS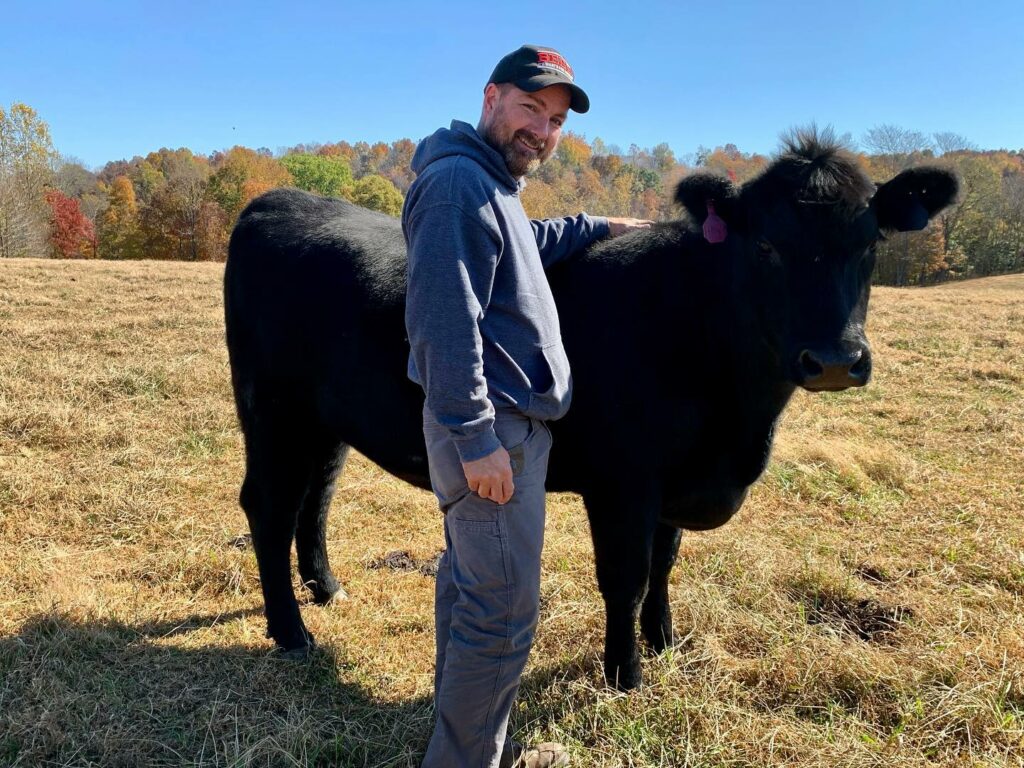 TENNESSEE – Chuck Anderson of Anderson Farms Beef, a Grass-Fed Black Angus ranch in Tennessee, won the "2022 Tennessee Small Farmer of the Year" for Best Management Practices and a $1,000 cash prize after implementing an innovative solar pump system to provide spring-fed water to his herd.
"Some of the work that we do there is artificial breeding and that's how we kinda got started on this water project," Anderson said in an article by the local news. "The key to artificial breeding is having good nutrition. We found by draining our ponds and providing a clean water source really helped our animals along."
After digging around a wet area, Chuck discovered a spring 5 feet below the surface, putting out a supply of water averaging 7 gallons per minute. However, the spring was located hundreds of feet from any electrical lines to run a pump. Chuck rigged up a solar panel and cheap well pump and trialed the system for close to a year. The pump was from Amazon and quit on him pretty soon after the year mark, plus it was only able to water half the herd. But he was sold on the water source and wanted a solar pump that could do the job long term, plus replace the two ponds he was currently using for water.
Chuck also wanted to fund the solar pump project through the local USDA NRCS office. He sent in his own documentation laying out the project and convinced some skeptical NRCS engineers to take a chance on funding it.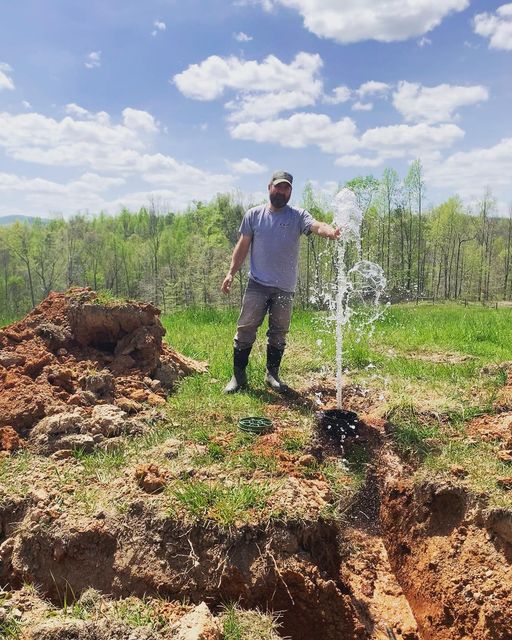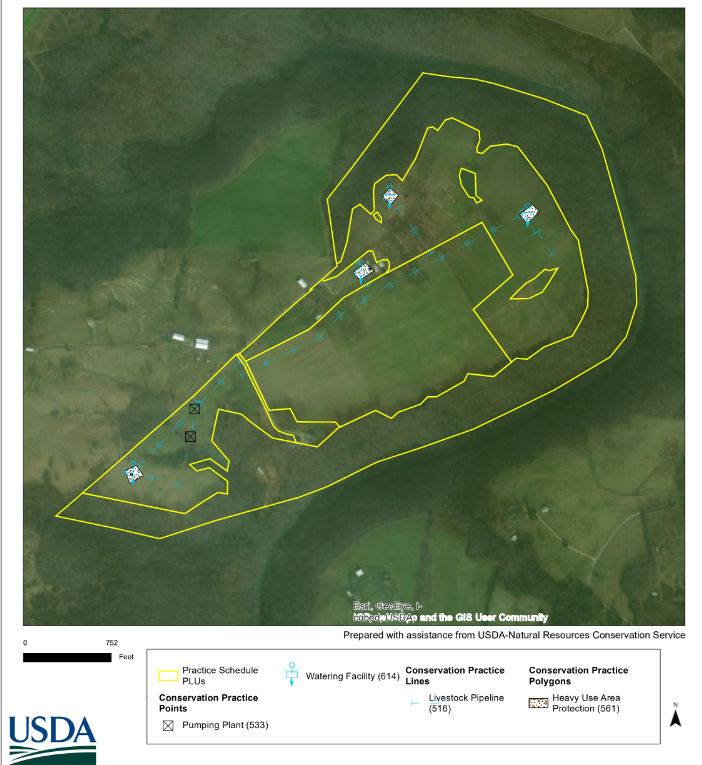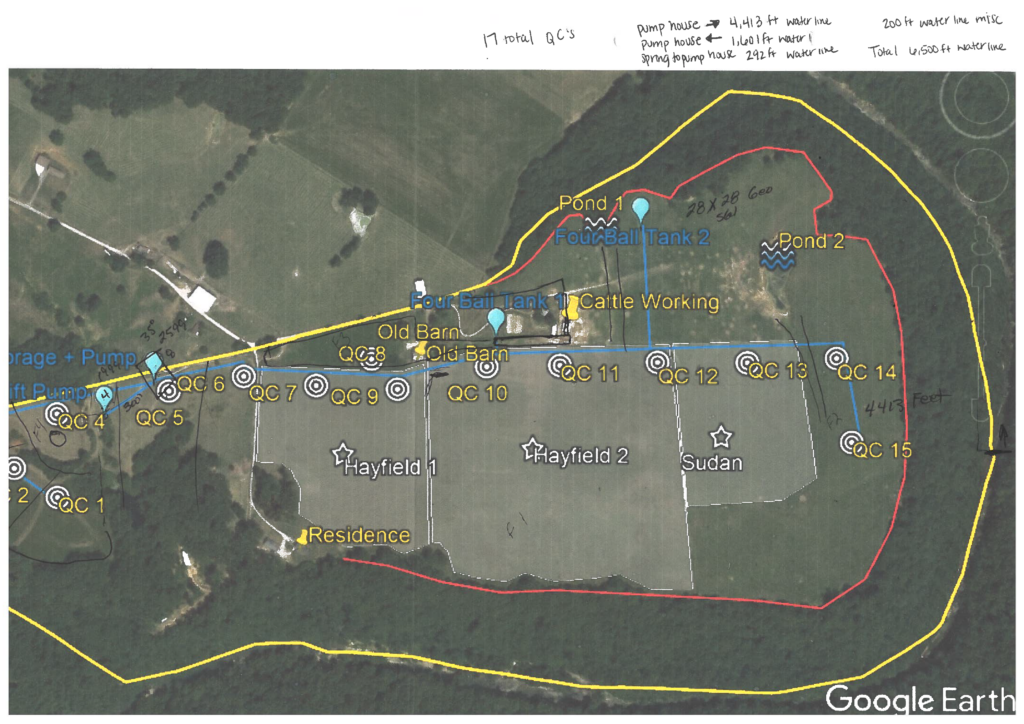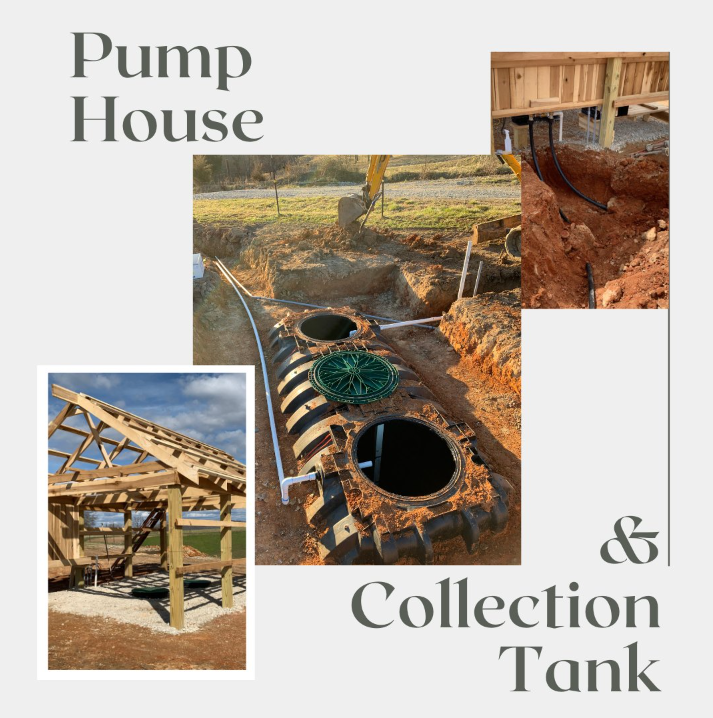 After some poking around on the internet, Chuck found RPS Solar Pumps, who helped size the two solar pumps needed and provided technical assistance for installation. The RPS systems were already being used in other NRCS projects across the country, so it was an approval process for the equipment. Chuck dug a cistern well for a spring and placed a solar-powered RPS 400 submersible pump inside the cistern to pump into a buried pipeline up 50 feet of vertical lift over a horizontal distance of 500 feet into a 1000 gallon storage tank. From the storage tank, a second surface-based self-pressurizing TPP solar pump pushes water out to Tru-test brand 4 ball cattle waterers in two directions; one line of waterers over 1,000 feet of total pipeline and the other direction 5,000 feet of total pipeline. A total of twelve solar panels are keeping his lines charged across his entire farm; four panels for the submersible pump and eight panels for the surface pump. Chuck also utilizes batteries for the TPP surface pump so he can pump day or night out to the waterers.
Anderson decided to install his solar panels on the roof of the pump house he built.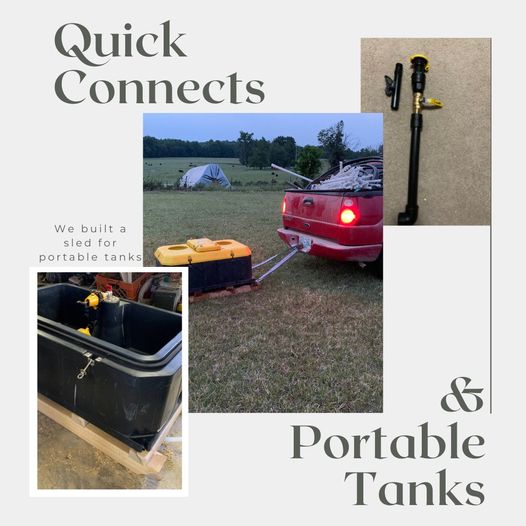 There are 21 quick-connect water tank locations across the farm that Chuck can hook into the water system, allowing him to rotationally graze cattle anywhere on the property. The quick connects are a freeze-proof design for underground installation that allows for them to use a tru-test two ball water tank as a portable system.
Loving the flexibility, Chuck said "Our cattle now have access to natural spring water no matter where they graze on our farm. Meeting the needs of our cattle was the forefront to this dream, being completely sustainable through the use of solar to pump and control the system is astonishing."
NRCS reimbursed Anderson for 75 percent of the project cost through the grant he received.
He's gone on to host multiple field days for his local Ag Extension Master Beef Program, the Tennessee Department of Agriculture and NRCS officers.
Start by sizing a livestock solar pump to your well and water needs..
Our team helps thousands of ranchers every year find the right size solar pump system, and then how to prepare for your install. We love talking livestock and water. Click here, or if you prefer to call us directly, 888-637-4493 and ask for a Free Ranch Water Survey.